US' broken pledges and China bashing will not strengthen global climate fight
Share - WeChat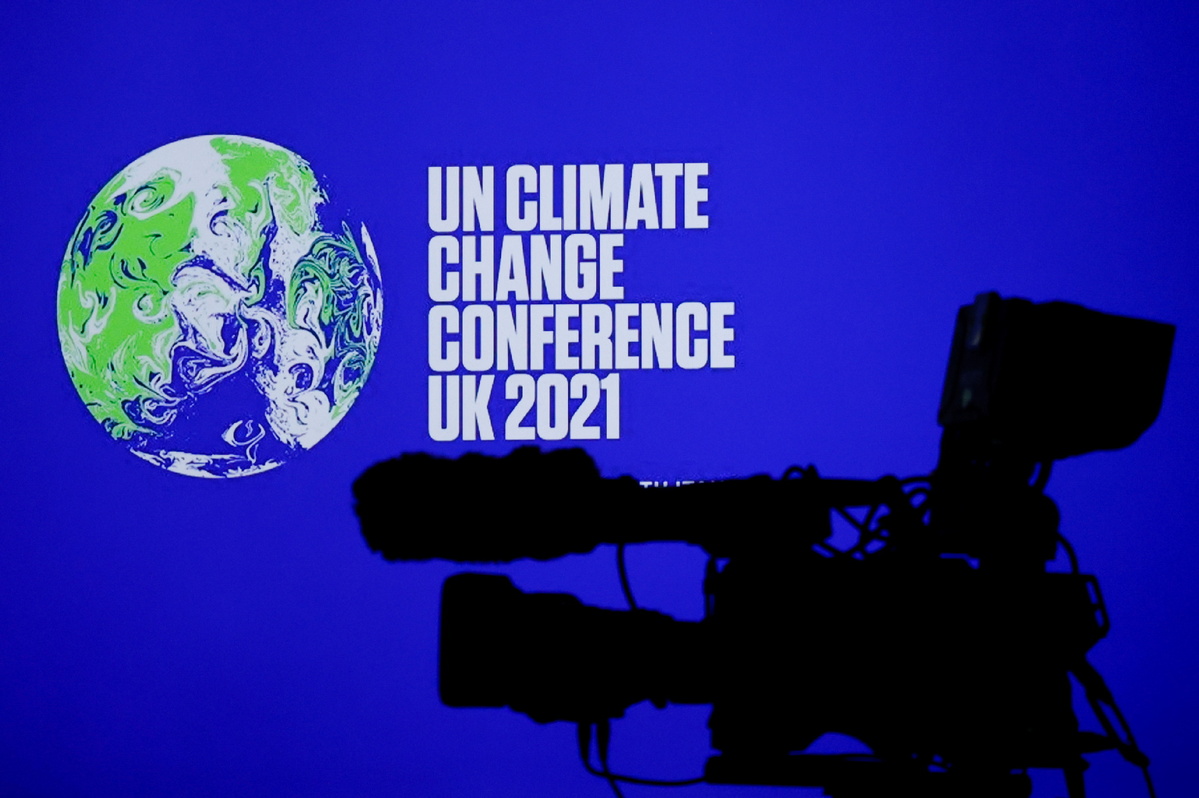 US President Joe Biden went to the UN Climate Change Conference in Glasgow, Scotland, in a bid to boost global cooperation in the fight against climate change, but his continued obsession with China bashing is toxic to global cooperation that is crucial to overcome the challenge.
"We showed up," Biden told a news conference on Tuesday in Glasgow. "They didn't show up... It is a gigantic issue and they just walked away," Biden said referring to China and Russia, the two countries considered the most sinister bogeymen in Washington.
Taking such cheap shots is nothing but an attempt by Biden to deflect attention from the United States' failures on the climate front. The US has failed to keep the promise on climate finance it made in 2009 along with other rich countries to provide $100 billion for poor countries to help them adapt to climate change. A World Resources Institute study last month showed the US contributed less than half of its share in 2018, and Biden's new pledge in September is unlikely to fully fill the gap.
But even if the US had fulfilled its promise, experts believe the climate finance promised by the rich economies would be far from sufficient to meet the goal. While Biden has touted his "Build Back Better" package and made fresh promises at the G20 and the UN climate conference, he seems to have assumed the rest of world doesn't know that they would remain empty promises unless backed by the US Congress. So far, they are far from being a done deal.
China's ambassador to the UN Zhang Jun was blunt in his response to Biden when he said on Tuesday that in addressing climate change, what we need is firm commitment and continued actions. Zhang also said that what we don't need are empty slogans, ever-changing policies, luxury motorcades and an entourage, and inaction in the face of the COVID-19 pandemic which exposes innumerable people to infection.
Biden's long motorcade both in Rome and Glasgow and his dozing at the UN climate conference have gone viral on social media. They are not something Biden should be proud of.
"Walking to the front entrance of the G20 Summit, it's basically a car park of vast vehicles, about 50 percent with their engines idling, among them the US presidential limousine," Peter Walker, a political correspondent for The Guardian, tweeted on Sunday.
While Biden and some US news media outlets criticized China, an analysis by UK-based Carbon Brief showed that compared with China and India, the US and the United Kingdom have been by far the largest cumulative carbon emitters since 1850. If you don't believe in per capita emissions, you don't believe all humans are created equal.
Besides, much of the carbon emissions of China and India come from their exports sector, which manufactures goods for consumers in rich countries. Also, it's no secret that many rich countries have relocated their polluting industries to the developing world.
Unlike US leaders who are good at making empty promises, China has been down to earth in accelerating its clean energy transition. Even Biden's climate envoy John Kerry wrote in an op-ed in The New York Times on Dec 9, 2019-"Don't let China win the green race"-that China has become the largest producer, exporter and installer of solar panels, wind turbines, and electric vehicles, and bemoaned that China has overtaken the US in renewable energy technology.
These are hard facts; they speak louder than words. But Kerry is wrong in arguing that the US should not let China win the green race. China and the US, indeed, all the other economies, should help each other and applaud each other's success in their green transition journey.
Instead of China bashing, it would be better if Biden took measures to fulfill the promises the US has made in climate finance in order to regain credibility, especially of the poor developing nations.
The author is chief of China Daily EU Bureau based in Brussels.
chenweihua@chinadaily.com.cn
Most Viewed in 24 Hours
China Views